MOVIES INFO
PonniyinSelvan: I
PonniyinSelvan: I (Son of Ponni) is an upcoming Indian Tamil-language epic period action film directed by Mani Ratnam, who co-wrote it with ElangoKumaravel and B. Jeyamohan. Produced by Ratnam and AllirajahSubaskaran under Madras Talkies and Lyca Productions, it is the first of two cinematic parts based on Kalki Krishnamurthy's 1955 novel PonniyinSelvan. The film stars an ensemble cast of Vikram, Aishwarya Rai Bachchan, Jayam Ravi, Karthi, Trisha, AishwaryaLekshmi, Sobhita Dhulipala, Prabhu, R. Sarathkumar, VikramPrabhu, Jayaram, Prakash Raj, Rahman and R. Parthiban. The music is composed by A. R. Rahman, with cinematography handled by Ravi Varman, editing done by A. Sreekar Prasad and production design by ThotaTharani. The film tells the story of early days of Arulmozhivarman, who later became the great Chola emperor RajarajaChola I (947 CE – 1014 CE).
The adaptation of the novel into a feature film was proposed by several filmmakers in Tamil cinema ever since the novel gained popularity, but did not materialize mostly due to financial constraints. After last attempted by M. G. Ramachandran in late-1950s, Mani Ratnam tried to adapt the novel in the mid-1990s and early-2010s, which became unsuccessful. Stating it as his "dream project", Ratnam revived the adaptation in January 2019, with Lyca Productions being brought on board for funding the project. After several changes in the cast and crew, the film began production in mid-December and was completed by September 2021, despite production being halted twice during the COVID-19 pandemic. The film was shot in various places across India, with few sequences being shot in Thailand.
PonniyinSelvan was originally intended to be a stand-alone film but it was later split into two parts. The first part is scheduled to be have a worldwide theatrical release on 30 September 2022 in both standard and IMAX format.
Shan SutharsanRelease Entire territory of Australia, New Zealand, Fiji and Papua Zew Guinea under their production house Vansan Movies.
CAST AND CRWE
Mani Ratnam (Director)
Gopala RatnamSubramaniam (born 2 June 1956), known professionally as Mani Ratnam, is an Indian film director, screenwriter, and producer who predominantly works in Tamil cinema. Ratnam has won six National Film Awards, four Filmfare Awards, six Filmfare Awards South, and numerous awards at various film festivals across the world. In 2002, the Government of India honoured him with the Padma Shri, acknowledging his contributions to film.
Despite being born into a film family, Mani Ratnam did not develop any interest in films when he was young. Upon completion of his post graduation in management, he started his career as a consultant. He entered the film industry through the 1983 Kannada film PallaviAnuPallavi. The failure of his subsequent films would mean that he was left with fewer offers. However, his fifth directorial outing, MounaRagam (1986), established him as a leading filmmaker in Tamil cinema. He followed that with Nayakan (1987). Mani Ratnam is well known for his Terrorism trilogy consisting of Roja (1992), Bombay (1995), and Dil Se.. (1998).
Starring
Vikram (actor)
Kennedy John Victor (born 17 April 1966), better known by his stage name Vikram, is an Indian actor and playback singer who predominantly works in Tamil films and also partially appeared in Malayalam, Telugu and Hindi films. He is among the most decorated actors in Tamil cinema, with awards including seven Filmfare Awards South, a National Film Award and a Tamil Nadu State Film Award. Amongst his other honours include the Kalaimamani Award from the Government of Tamil Nadu in 2004 and an honorary doctorate by the Popular University of Milan in May 2011. Based on the earnings of Indian celebrities, Vikram was included in the Forbes India Celebrity 100 list for 2016 and 2018.[6] He played a variety of roles in his films, and he is among the most prolific actors in Indian cinema.
Aishwarya Rai Bachchan
Aishwarya Rai Bachchan ( born 1 November 1973) is an Indian actress and the winner of the Miss World 1994 pageant. Primarily known for her work in Hindi and Tamil films, she has established herself as one of the most popular and influential celebrities in India. Rai has received numerous accolades, including two Filmfare Awards, and was honoured with the Padma Shri by the Government of India in 2009 and the Ordre des Arts et des Lettres by the Government of France in 2012. She has often been cited in the media as "the most beautiful woman in the world".
Jayam Ravi
Mohan Ravi (born 10 September 1980), better known by his stage name Jayam Ravi, is an Indian actor who works in the Tamil film industry. He has won a Filmfare Award and three SIIMA Awards. The son of veteran film editor A. Mohan, Ravi made his debut as a Child artist in the Telugu film BavaBavamaridi (1993), produced by his father.
The success of a later film Jayam prompted the title to become a prefix to his stage name, and he continued to collaborate with his brother for other films including M. Kumaran S/O Mahalakshmi (2004), UnakkumEnakkum (2006), Santhosh Subramaniam (2008), Thillalangadi (2010) and ThaniOruvan (2015).
Karthi (Actor)
KarthikSivakumar (born 25 May 1977), better known by his stage name Karthi, is an Indian actor who works predominantly in Tamil cinema. He has won three Filmfare Awards South, an Edison Award, a SIIMA Award and a Tamil Nadu State Film Award.
The younger brother of actor Suriya and the youngest son of actor Sivakumar, Karthi initially joined Mani Ratnam as an assistant director. He was offered acting roles and made his acting debut in Paruthiveeran in 2007, which garnered critical acclaim and several accolades including the Filmfare Award for Best Actor. His next project was that of the lead role in AayirathilOruvan (2010), an action-adventure film directed by Selvaraghavan. He achieved consecutive commercial successes with his subsequent releases – Paiyaa (2010), Naan MahaanAlla (2010) and Siruthai (2011). After appearing in a series of box office flops, he starred in successful films such as Madras (2014), Thozha (2016), TheeranAdhigaaramOndru (2017), KadaikuttySingam (2018), Kaithi (2019) , Thambi (2019), Sulthan (2021) and Viruman (2022). He acted with 21 different directors on the trot before committing to a film with Muthaiah for Viruman having a second time collaboration for the first time in his career.
Trisha (actress)
Trisha Krishnan (born 4 May 1983), known mononymously as Trisha, is an Indian actress and model, who primarily works in Tamil and Telugu films. She was noticed after winning Miss Chennai contest (1999), which marked her entry into the film industry. Trisha is often referred as Queen Of South India for her performance across all South Indian languages. She has been ranked among the best actresses of South India by The Times of India.
After appearing in a supporting role in the 1999 Tamil film Jodi, she had her first lead role in the 2002 film MounamPesiyadhe. She later rose to fame starring in the successful films, Saamy (2003), Ghilli (2004) and Aaru (2005) in Tamil cinema and Varsham (2004), NuvvostananteNenoddantana (2005) and Athadu (2005) in Telugu cinema. she secured her first Filmfare Award for Best Telugu Actress in a Lead role for Varsham in 2004.[13] She went on to win the award two more times for NuvvostananteNenoddantana (2005) and AadavariMatalakuArdhaluVerule (2007). In 2010, she made her Bollywood début in KhattaMeetha.[14] She was seen in her career best performances in AbhiyumNaanum (2008), VinnaithaandiVaruvaayaa (2010), Kodi (2016) and '96 (2018).
AishwaryaLekshmi
AishwaryaLekshmi (born 6 September 1990) is an Indian actress and model who predominantly works in Malayalam and Tamil language films. She made her acting debut with 2017 Malyalam film NjandukaludeNattilOridavela.
She went on to appear in films like Mayaanadhi (2017), Varathan (2018), Vijay SuperumPournamiyum (2019), Argentina Fans Kaattoorkadavu (2019). Lekshmi made her Tamil debut with Action (2019). She won several accolades including a Filmfare Award for Best Female Debut – South.
Prabhu (actor)
PrabhuGanesan (born 25 December 1956), known professionally as Prabhu, is an Indian actor, businessman and film producer who predominantly works in Tamil cinema. He is the son of veteran actor Sivaji Ganesan. He is popularly known as IlayaThilagam. He has worked in more than 215 films in lead and supporting roles in Tamil, Telugu, Malayalam and Kannada films.
After making his debut in Sangili (1982), Prabhu played various leading and supporting roles, earning the Best Actor award recognition by the Tamil Nadu state for his portrayal in ChinnaThambi (1991).
R. Sarathkumar (Actor)
SarathkumarRamanathan (born 14 July 1954) is an Indian actor, politician, filmmaker, and singer. He has acted in more than 130 Tamil, Telugu, Malayalam and Kannada films. He has won two Tamil Nadu State Film Awards and three Filmfare Awards South.
Originally a bodybuilder and later journalist, in 1986, Sarathkumar started his acting career in the Telugu film SamajamloSthree. He first acted in negative roles, and later played supporting roles before establishing himself as a lead actor in subsequent years, earning him the titles Supreme Star and Super Hero in Tamil cinema.
Jayaram(Actor)
JayaramSubramaniam, (born 10 December 1965) known mononymously as Jayaram, is an Indian actor who predominantly appears in Malayalam – in addition to Tamil films, along with a few Telugu films. He is also a chenda percussionist, mimicry artist, and occasional playback singer. Jayaram has acted in more than 200 films and has received several awards, including the Padma Shri, two Kerala State Film Awards, one Tamil Nadu State Film Awards, and four Filmfare Awards South.
Prakash Raj (Actor)
Prakash Raj (born Prakash Rai; 26 March 1965) is an Indian actor, film director, producer, television presenter, and politician. Known for his works in Tamil, Telugu, Kannada, Hindi, and Malayalam-language films, he is the recipient of several accolades, including five National Film Awards, eight Nandi Awards, eight Tamil Nadu State Film Awards, five Filmfare Awards South, four SIIMA Awards, three Cinema Awards, and three Vijay Awards. Apart from his mother tongue Kannada, Raj's fluency in Telugu, Tamil, Hindi, Malayalam, English, and Marathi has placed him among the most sought after actors in Indian cinema.
R. Parthiban (Actor)
Parthiban[a](born 14 October 1958) is an Indian actor and filmmaker who works mainly in Tamil cinema. He has directed 15 films, produced 13 films and acted in more than 70 films. He started his career as assistant director for K. Bhagyarajin 1984 and the duo worked in over 20 films from 1984 to 1991.[4] Parthiban is known for having directed critically acclaimed films such as PudhiyaPaadhai (1989) and Housefull (1999) won the National Film Award for Best Feature Film in Tamil.[5][6] He also won National Film Award – Special Jury Award in OthaSeruppu Size 7 (2019).
A. Sreekar Prasad (Editor)
AkkineniSreekar Prasad is an Indian film editor. He works predominantly in Telugu, Malayalam, Tamil, and Hindi language films. In a career spanning more than 35 years, he has edited over 600 films. He is a recipient of nine National Film Awards including seven wins for Best Editing which is a record in that category. He also won five Kerala State Film Awards, two Andhra Pradesh state Nandi Awards, and two Filmfare Awards among others.
A. R. Rahman (Music Director)
Allah Rakha Rahman (born A. S. Dileep Kumar; 6 January 1967) is an Indian music composer, record producer, singer and songwriter, popular for his works in Indian cinema; predominantly in Tamil and Hindi films, with occasional forays in international cinema. He is a winner of six National Film Awards, two Academy Awards, two Grammy Awards, a BAFTA Award, a Golden Globe Award, fifteen Filmfare Awards and seventeen Filmfare Awards South. In 2010, the Indian government conferred him with the Padma Bhushan, the nation's third-highest civilian award.
MEDIA
https://www.instagram.com/p/CiUSskFPbpT/?igshid=YmMyMTA2M2Y=
https://twitter.com/vansanmovies
https://in.bookmyshow.com/chennai/movies/ponniyin-selvan-part-1/ET00323897
https://indianexpress.com/article/entertainment/tamil/check-out-this-spoiler-free-guide-to-ponniyin-selvan-novel-before-watching-mani-ratnams-film-adaptation-8173832/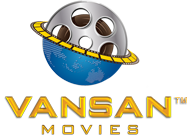 Tel: +91 6374980568
Email: sales@vansanmovies.com
No 11, M.R.K Nagar
50 Feet Main Road,
Kolapakkam,
Chennai 600128, India.
Tel: +91 6374980568
Email: sales@vansanmovies.com
© 2022 vansanmovies, All Rights Reserved